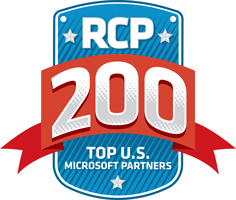 With hundreds of thousands of Microsoft partners worldwide, and somewhere around 100,000 in the United States, it can be difficult for customers to figure out who are the best, but today the Redmond Channel Partner Magazine has made this task a bit easier. The Redmond Channel Partner magazine has published its first-ever list of the top 200 Microsoft solution providers in the United States, from huge generalists and deep specialists to well-connected influential, and New Signature is honored to be part of this elite group.
It has been a busy year of growth for New Signature, not only in the U.S., but also in Canada and the UK. Last year we combined five entrepreneurial companies, each with a remarkable suite of expertise, to create a powerful team that delivers outstanding customer experiences based on the Microsoft Cloud. We at New Signature hope that being named to this list only accentuates our passion and drive for being the best for our customers.
To quote from the RCP release, "All of the companies here have demonstrated a laser focus on Microsoft technology and a strong commitment to providing great value in the thoughtfully tailored solutions they build for their customers."
We are so proud to be a part of this prestigious list and also want to congratulate the other partners included, who are all so deserving of this honor.
For more about RCP's 200 list and to view the full list, check out the latest edition of the magazine.